Even the name is exciting. This vivid purple shade is bold, brilliant, and utterly befitting of the garden. We can't wait to incorporate Pantone's 2018 colour of the year into our gardens — and you can too. Here's how!
Ultraviolet Annuals for Containers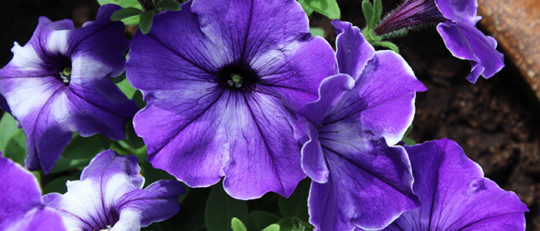 If creativity had a colour, it would be ultraviolet. The shade is said to symbolize originality and visionary thinking. That makes it the perfect addition to a vibrant display of annuals in an urn or hanging basket!
You don't have to look far to find annuals with an ultraviolet hue. Purple violas produce delicate spring blooms; morning glory blooms from late summer until autumn's first frost. Trailing Fuchsia, fragrant heliotrope, and rich geraniums are great choices for a touch of ultraviolet. Pair them with white or yellow blooms for contrast.
Ultraviolet Perennials for the Garden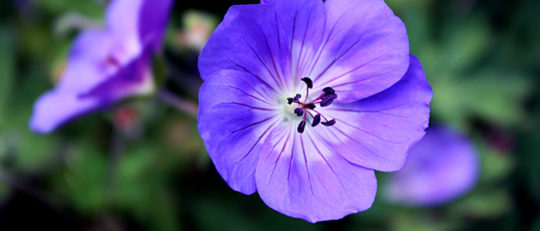 In the garden, purple never goes out of style. There's a multitude of choices when it comes to purple perennials for the sun and shade that look beautiful year after year.
For true shades of ultraviolet, look no further than the iris, a hearty perennial that comes in more colour varieties than you can count. The Silver Band, Purple Snow, and Dazzling Eye varieties are particularly striking.
You can incorporate ultraviolet into your garden through shrubbery as well. Consider the hydrangea, which produces big, round flowers that can range from the most delicate to the deepest purples.
Native Ultraviolet Plants for Pollinators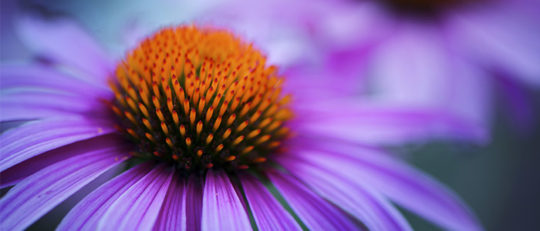 There are lots of good reasons to start a pollinator garden in your yard, especially one that incorporates native plants. They provide ample nectar and pollen for bees, butterflies, hummingbirds, and other important pollinators. Here in Canada, many of our native plants showcase gorgeous shades of purple that fall right into place with Pantone's yearly theme!
Consider adding clumps of pollinator plants to your existing garden or starting a special pollinator patch. Wild Bergamot, purple coneflower, echinacea, and bluestem grass will help the bees while bringing a touch of ultraviolet charm to the garden.
Ultraviolet Vegetables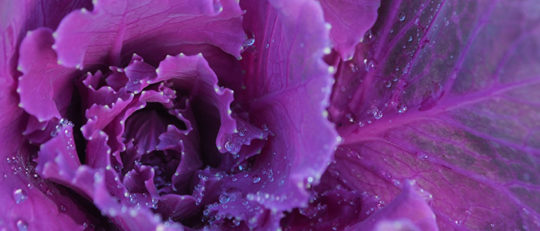 Purple vegetables are finally having their moment. Along with being beautiful and delicious, they also come with some surprising health benefits! Purple carrots and cauliflower contain anthocyanins, an antioxidant that could boost cardiovascular health.
Why not plant a purple veggie in your garden this year? There are lots of purple vegetables to choose from, including purple sweet potatoes, cabbage, and beetroot. The purple varieties taste similar to their commonly-coloured counterparts, but with subtle flavours that add extra spice to your homegrown meals.
Ultraviolet Garden Herbs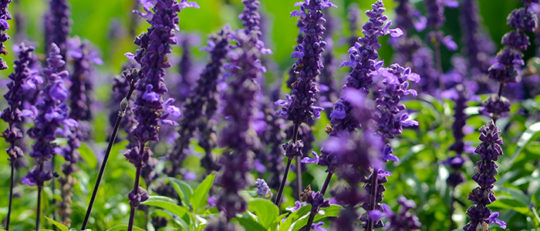 Don't stop at purple vegetables. Add another pinch of purple to your plate with homegrown herbs! Several varieties of sage, like May Night and Clary, produce heart-shaped ultraviolet blooms in the spring and summer.
We can't talk purple herbs without mentioning the lovely lavender. Pantone notes that ultraviolet often represents mindfulness and meditation, which goes perfectly with lavender's stress-busting properties.
Another colourful herb to consider is catmint. While seldom found in recipe books, this plant grows beautiful spires of purple flowers. As the name implies, its subtle scent is a feline favourite, so don't grow catmint if you're trying to keep cats out of the garden!