Your home acts as a place of sanctuary and security away from the outside world. The appealing atmosphere comes about by taking into consideration all of the elements in a healthy environment. Unfortunately, the average home actually has lower air quality than you might think. There are tests you can perform, but one of the easiest ways to combat the problem is to add some purifying plants. Houseplants absorb various particulates, along with carbon dioxide, and then transform them into oxygen through photosynthesis.
The following five species are very effective at being Mother Nature's natural air filters and are not too difficult to maintain. Don't just take our word for it: all of the following received the NASA seal of endorsement as plants the agency found most effective for air purification in a study on the best atmospheric conditions for space travel.
Spider Plants
A household favourite you are probably familiar with, spider plants are so resilient, they even hang on in the homes of people who have terrible luck growing anything. Their distinctive green, yellow, and white fronds are attractive in almost any room and spiders are great at filtering xylene and formaldehyde from the air. They also produce plantlets you can use to produce a completely new plant.
Peace Lily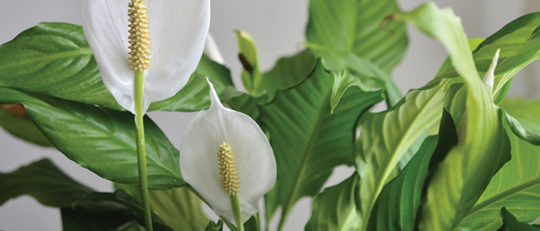 If you are shopping around for an effective natural purifier, but don't have much space for a plant, peace lilies are a fine choice. They take up very little room, are great at removing formaldehyde, benzene, trichloroethylene, and ammonia from your living space, and smell quite lovely. Be warned, however, that peace lilies are not safe for households with cats.
Care is a snap, and this variety prefers shady areas, so you don't have to worry about finding spots with direct sunlight. Peace lilies are quite resilient, but be careful not to overwater them as this often proves fatal. One sure way to avoid this is to actually wait until you see the plant starting to droop. This means it's thirsty and the time is right to water it.
Boston Fern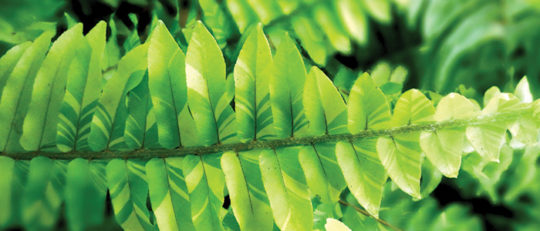 Another NASA recommendation, Boston Ferns are very good at filtering out xylene, toluene, and formaldehyde. This plant likes to be in a cool part of your home, one with indirect light, but also high humidity, so it is a good idea to have a humidifier nearby during the winter. Once you find the right spot for your Boston Fern, their care is pretty minimal beyond making sure the soil stays fairly moist. If the leaves are starting to turn yellow, your fern is too dry.
Bamboo Palm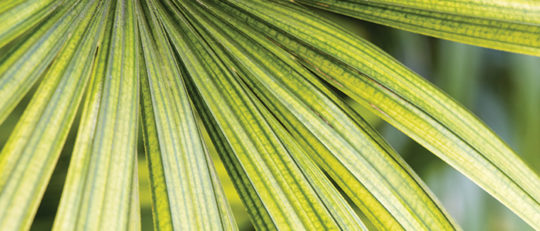 For those you who like a little of the exotic, but don't have time to deal with high maintenance species with specific environmental demands, the bamboo palm is an excellent choice. It will do well in areas with either partial sun or full shade, and only needs watering two to three times per week.
Benzene, formaldehyde, trichloroethylene, xylene, and toluene are all no match for this species. However, make sure you have some room set aside as these hardy plants can grow to be anywhere from three to 20 feet under the right conditions.
Aloe Vera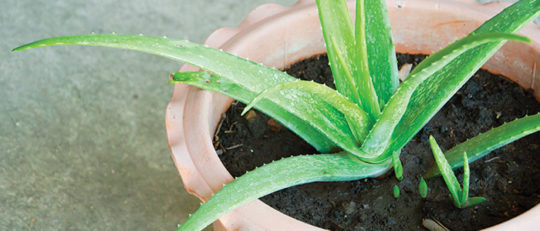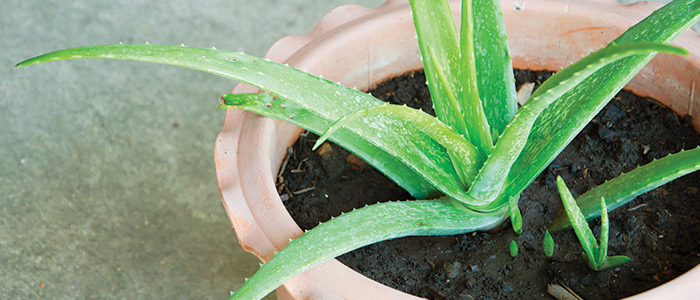 You are no doubt aware of Aloe Vera's topical healing properties, but may not realize you can actually grow your own right at home. While this species likes sunlight, it does not need (and cannot easily tolerate) prolonged exposure to direct sun. Avoid overwatering by letting the soil grow dry between watering.
Aloe Vera removes benzene and formaldehyde, but despite its healing properties and other uses (mouthwash, wrinkle reduction, digestion improvement, et cetera), this is another plant homeowners with cats should avoid.
Suggested Products