Who doesn't love walking into a room that smells amazing? A fresh scent can help set the mood, cover less-desirable odours, and make your whole house feel cleaner. And you can do it yourself using simple, natural materials!
Try one of these 5 natural air freshener alternatives to make your home smell amazing.
Stovetop Potpourri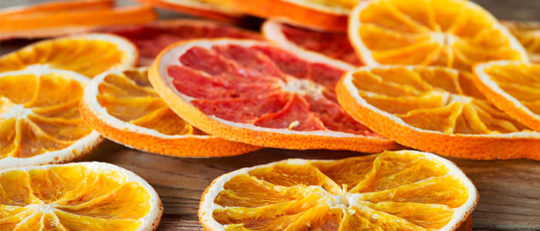 What is stovetop potpourri? It may sound odd at first, but it's become a popular alternative to store-bought air fresheners. Think of it as brewing a pot of homemade tea that makes your whole house smell lovely.
Making stovetop potpourri involves heating aromatic ingredients in a pan of water on the stovetop. As the potpourri simmers, it fills the house with a subtle fragrance. Simply add your ingredients to the pot, bring the water to a boil, then reduce the heat down to a gentle simmer!
The ingredients are up to you. Try homemade lemon and rosemary potpourri for fresh summer smell. Or, relive the holiday spirit with a potpourri made from cinnamon and cranberries. You can find stovetop potpourri recipes for every season online.
Of course, you should never leave anything unattended on the stovetop. Stovetop potpourri is best used on days where you plan to spend lots of time in the kitchen.
Indoor Herb Garden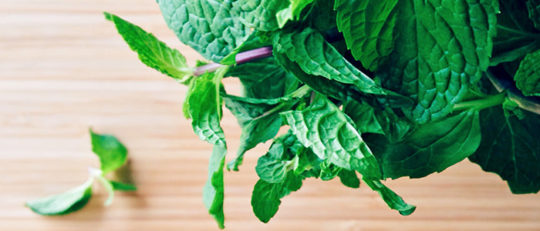 You can always tell when a cook uses fresh, homegrown herbs. Not only is the food delicious, but the kitchen always smells great!
Many culinary herbs are easy to grow indoors. Having a kitchen herb garden will instantly fill the room with fragrance. Plus, the herbs make excellent ingredients for your favourite dishes or stovetop potpourri!
You can place herbs in other rooms as well. A lemon balm will freshen the bathroom with a clean scent. Place a pot of lavender in the bedroom for a soothing, spa-like smell.
Do-It-Yourself Reed Diffuser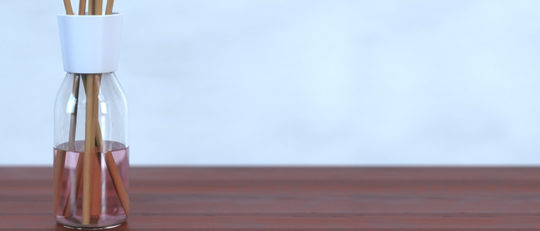 Reed diffusers are a bit like scented candles without the flame. Placing rattan reeds or bamboo skewers into a container with fragrant oil will cause them to soak up the oil, dispersing the scent into the air. A bit of oil and a few reeds can brighten a room as well as any candle!
Making a reed diffuser at home is simple. All it takes is a glass or ceramic container with an open top, a few reeds, your choice of essential oils, and a "base" to help them permeate the reeds, like almond or safflower oil. Once the mixture evaporates, you can refill it with the same scent or try something new.
Homemade Essential Oil Spray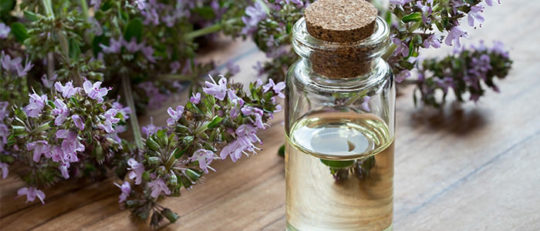 Homemade scent sprays are another way to make your home smell amazing with essential oils. And unlike store-bought sprays, essential oils are less likely to trouble people with allergies or sensitivity to scents.
To make a homemade essential oil spray, fill a spray bottle with a cup of water, a pinch of baking soda, and 3-5 drops of your favourite essential oil. Sprays are great for keeping fabrics and carpets smelling fresh. Citrus oils, like lemon and orange, are a popular choice for that squeaky-clean feel!
Fragrant Flowers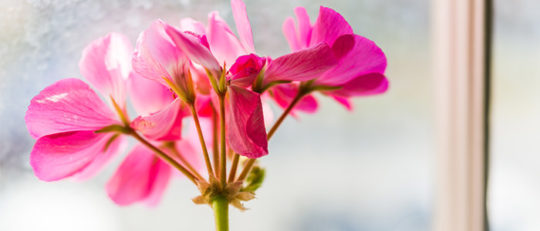 Flowers are the tried-and-true way to make a house smell like spring. Plus, flowers fill the room with colour, making them the prettiest natural air freshener alternatives!
With proper care, you can grow fragrant blooms in containers indoors at any time of year. There are dozens of varieties of scented geraniums with many different scents, including rose, lemon, and mint. Scented orchids are diverse both in colour and fragrance. Jasmines deliver a sweet smell when they bloom at night.
Many common scented garden plants, like hyacinths and peonies, can also thrive indoors in the right conditions. To achieve the best blooms, start with a high-quality potting soil and fertilize with an organic, flower-boosting fertilizer.