It's a cherished Canadian tradition: braving the crisp December air to bring home a fresh-cut Christmas tree. Artificial trees may win out for convenience, but they can't beat the appeal of a true evergreen. Plus, real Christmas trees are carbon negative, and many trees are recycled as mulch for your garden!
The most popular types of Christmas trees in Canada fall into the pine, fir, or spruce families. We'll explore what each type has to offer so you can choose the best real Christmas tree for your home!
Scotch Pine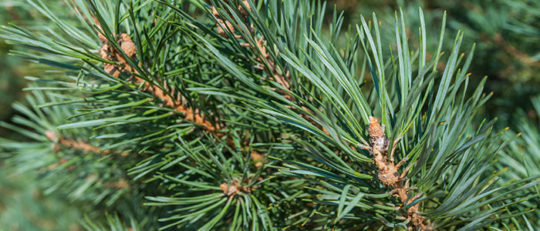 When someone mentions a Christmas tree, you probably picture a Scotch pine (also known as a Scots pine). Tall, triangular, and vividly green, the Scotch pine reigns as the top Christmas tree in Canada.
Part of its popularity is owing to the fact that the Scotch pines hardly sheds any of its long needles, even once it dries out. The strong, curved branches also hold ornaments well. If you can't decide which type of Christmas tree to choose, this is a safe bet!
Balsam Fir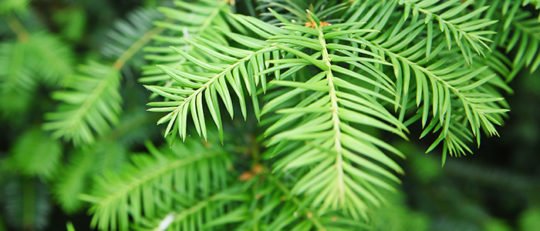 The Balsam fir grows from Newfoundland to Alberta and everywhere in between. It's the number one choice of Christmas tree in Quebec, and the official provincial tree of New Brunswick. While the Scotch pine wins the popularity contest, the Balsam fir is definitely the most Canadian Christmas tree!
The balsam fir's short, flat needles make its slender branches easy to decorate. However, it may have trouble accommodating large or heavy ornaments.
White Spruce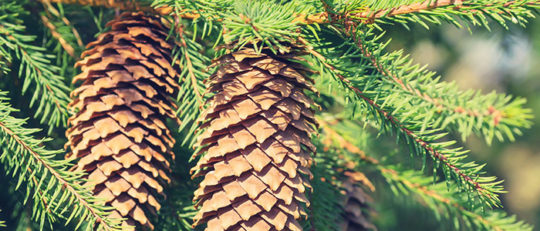 Ever cut your own Christmas tree? Chances are, you bagged a White spruce. This species is popular at cut-your-own tree farms, especially in the north.
The White spruce has thick, heavy branches that are perfect for weightier ornaments. In the right light, its dark green needles take on a lovely shade of blue. However, those needles are known to produce a strong scent when they're crushed, and not everyone is a fan! We suggest giving them a good sniff before deciding to take it home.
Douglas Fir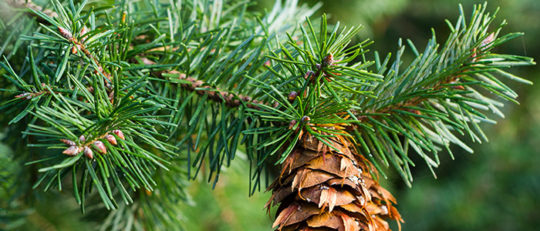 The Douglas isn't a true fir at all — it's really a type of pine. Regardless, the Douglas fir is a welcome addition to many holiday homes, especially in western Canada. Full and bushy, the Douglas fir is an ideal tree for big, open spaces.
Fraser Fir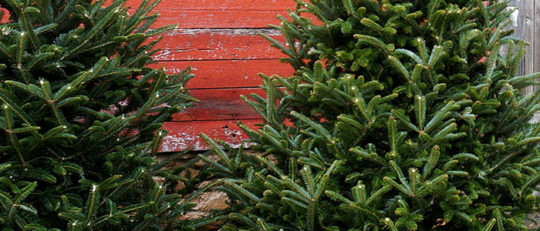 Looking for a tree that lasts? The Fraser fir is your pick. Fraser firs are known as one of the longest-lasting species of Christmas trees. In fact, they're so hardy that Canadian tree farmers ship them all over the world! Once it reaches its destination, the Fraser fir's dark green-tipped needles and light fragrance are sure to impress.
White Pine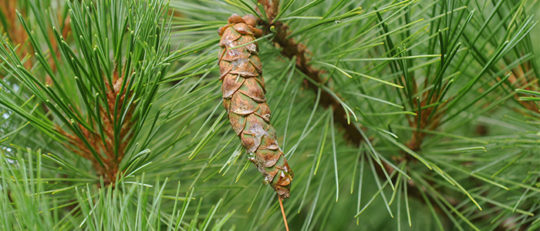 Though not as popular as the Scotch pine, the provincial tree of Ontario can be a beautiful display. The long needles make the White pine difficult to decorate, but they also give it a soft, feathery appearance. White pines are a great choice for those who want a more natural-looking tree.
As for scent, the White pine hardly has one! It's the best real Christmas tree for people who are sensitive to fragrances.
Noble Fir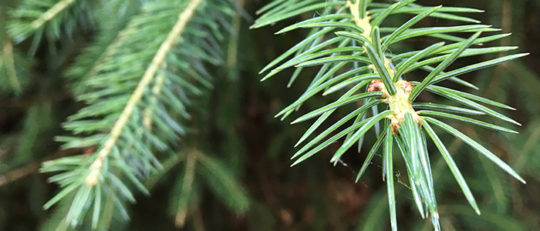 Fragrant and full of colour, the Noble fir is the top Christmas tree for making wreaths and garlands. Its branches are stiff enough to hold heavy ornaments, and flat enough to hang strings of lights. Noble firs are the most versatile of the Christmas firs, and an all-around beautiful tree!
Colorado Blue Spruce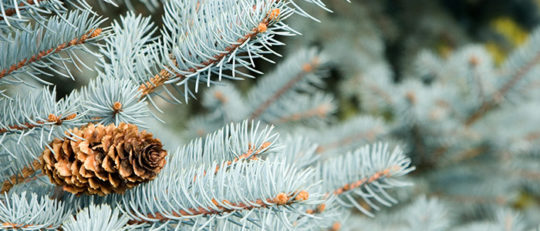 The Colorado Blue spruce isn't your typical Christmas tree. It has sharp needles, a unique fragrance, and a decidedly off-colour name. But no other Christmas tree boasts the natural, silvery shimmer of the Blue spruce. Its blue-grey needles look stunning under the red and green glow of Christmas lights. If you're looking for something different, this tree could be the one that stands out for you.