Is there anything more peaceful than the sounds of the garden? Wild birds singing, leaves rustling in the wind, spring peepers chirping…these are part of what makes our hobby special. But when winter comes, the garden falls dormant. Those cold, snowy months can make a Canadian gardener quite restless.
That's why we love gardening podcasts. When the leaves have fallen and the birds flown south, you can grow your gardening knowledge with the sounds of these shows. Here are five gardening podcasts worth subscribing to.
You Bet Your Garden
The call-in radio show has long been a treasured resource for budding gardeners. Sadly, most of our Canadian shows get unplugged from fall to spring. If you're craving a gardening Q&A this winter, you'll find no better fix than You Bet Your Garden.
Though the show is based in Philadelphia, You Bet Your Garden tackles topics all gardeners can learn from, with a focus on organic gardening and eco-friendly practices. What sets this show apart from the others is the host, Mike McGrath, an author of numerous books on sustainable gardening. His infectious enthusiasm and quick wit are matched only by his breadth of gardening expertise. You need only listen for a minute or two to understand what makes this show special.
Let's Argue About Plants: The Fine Gardening Podcast
Which annuals are actually worth buying? Are roses really all that special? The hosts of Let's Argue About Plants will find the answer—but not without some digging.
From the editors of Fine Gardening Magazine comes this aptly-named podcast about the ups and downs of growing a garden. Hosts Steve Aitkin and Danielle Sherry are passionate about plants, and you'll enjoy listening in on their back-and-forth banter. The pair invites guests to share stories of gardening success and failure, which are often equal parts informative and funny.
Epic Gardening: Daily Tips and Advice
Not everyone has the time to sit down and take in a thirty to sixty-minute long podcast. If you want fast gardening facts, check out Epic Gardening.
Each day, host Kevin Espiritu brings you a trimmed-down gardening tip in ten minutes or less. What the show lacks in high production values, it makes up for in useful information. Kevin covers both indoor and outdoor gardening, providing beginner-friendly advice on subjects like choosing the right seeds and tools.
The Joe Gardener Show
Joe Lamp'l has been a regular guest on morning shows and gardening networks for years. He recently launched his own highly-polished podcast about planting, weeding, and everything to do with the gardening world.
Each episode of The Joe Gardener Show is about an hour long and packed with practical tips on growing a better garden. Joe's interviews feel like a conversation between old friends, and his expert guests provide tons of knowledge for beginners and experienced gardeners alike.
We Dig Plants
Alice Marcus Krieg and Carmen Devito break new ground with We Dig Plants, a gardening podcast that digs deeper into the history and heritage of gardening.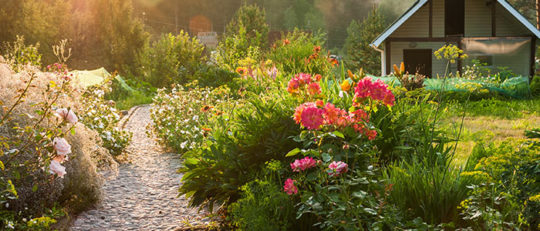 The show goes beyond practical gardening advice and looks at fascinating horticulture facts, such as the practice of seed-saving, the history of farming culture, and gardening in different parts of the world. Alice and Carmen interview a wide variety of interesting and eccentric guests who all share a passion for the garden. It's a great listen for those who want to broaden their knowledge about everything to do with plants.