Mark keeps himself busy writing a 'gardening feature' column for the Toronto Star in the New Homes and Condos section every Saturday. He can also be seen live on Global's "The Morning Show" with his son Ben Cullen.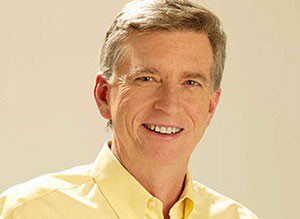 The duo host a gardening feature that airs every two weeks across Canada at 9am. Mark can also be found on his national radio show 'The Green File' airing 3X on Thurs., Fri., and Sat on Canada's' largest AM radio station; 680 News Toronto, 570 News Kitchener, 1310 News Ottawa, 660 News Calgary, 1130 News Vancouver and CJAD Montreal.
He is a best-selling author with over 500,000 books in print in Canada. He volunteers with SHARE Agricultural Foundation, Canada Blooms Garden Festival, Composting Council of Canada and Founding Chair for Trees For Life. He is an active supporter of the Greater Toronto United Way, The Salvation Army and Participation House in Markham Ont.