Owen Reeves has been learning about plants and gardening his whole life. An avid outdoorsperson and lover of Canadian nature, trees and plants, Owen is truly most at home when he is outdoors.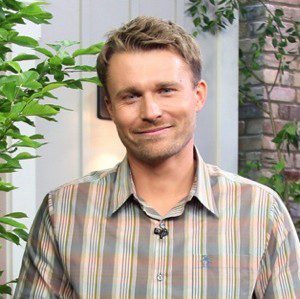 He's part of the fourth generation of his family to work in the industry; honing his knowledge from listening to the expertise of others, hands-on work at garden centres and touring and working with premier growers and landscapers.
Owen is passionate about staying on top of current gardening trends and promoting our native plants and trees. He's proud to be part of the Premier Tech family having sold and worked with their products professionally for many years. In addition to appearances at garden shows, you can watch Owen as a regular contributor to the Marilyn Denis Show.